Next Day Delivery
Free Consultation
Free Prescription
What makes us different?
Most online pharmacies in the UK operate under a distance-selling licence, which means they can sell you prescription medication from an office or a warehouse but you wouldn't be able to visit them or receive advice in person.
Unlike most online pharmacies in the UK, Express Pharmacy operates from within an established community Pharmacy in West London, Dillons Pharmacy and holds an NHS licence. This means that we have years of training and are accustomed to maintaining a high level of patient support, advice on medicines and customer service.
We are trained to help you with your health-related matters, not to sell you medicine.
Our staff help patients get their medication day in, day out and are equipped to meet the healthcare needs of the community. It also means that our pharmacist and dispensing is always contactable during operating hours. You may also visit us if you wish to conduct the consultation in-pharmacy or under the supervision of our pharmacist.
Our journey
Express Pharmacy started in 2009 and has grown into one of the UK's leading independent online pharmacies, providing a discreet and safe service to over 100,000 patients. We were the first Pharmacist Prescriber-led online pharmacy in the UK and EU and are proud to be 100% UK-based.
Serving the community is a central tenet of pharmacy and a key part of our group's ethos and philosophy. We are proud to have our roots in community pharmacy, having started our journey over 30 years ago.
Today, Express Pharmacy operates as the online pharmacy arm of our wider community pharmacy group, which serves Central/West London and the Greater London area. This means that we don't just work with the public through a computer screen, we understand how to treat people and care for them face to face.
Our philosophy
When we started the Express Pharmacy website in 2009, online pharmacy was very much in its infancy in the UK and we quickly recognised the need for a safe, trusted and recognisable national service online. As such, we made a commitment to provide our community with a digital service that reflected the same high standards as our bricks and mortar pharmacies.
Our goal is to provide both our community patients, and those nationally, with a convenient, discreet and professional online pharmacy service that prioritises Patient Safety.
Our Clinical Advisory team is situated within our London-based W3 community Pharmacy, Dillons Pharmacy, and is available for patients to contact during working hours.
---
Who we are
Clinical Advisory Team
Our multi-disciplinary team is headed by our Clinical Advisory Team, which oversees regulatory affairs, clinical governance and patient safety standards, as well as monitoring legislative changes and updates.
Daman Bhamra – Lead Prescriber
Satvinder Bhamra – Clinical Adviser
Dr. Graham Stretch – Clinical Consultant
Ecommerce and Patient Support
Harman Bhamra – Head of Ecommerce
Mariam Fakouri – Marketing and HR Assistant
Victoria Hayfron – Patient Support Coordinator
---
Our core values
Patient safety
Your safety is our main concern. Our advisers are available for any queries that you might have about the online consultation process and our pharmacists are on hand for any questions you may have relating to the treatment.
Community
Our journey started within community pharmacy, and as such, we understand the importance of providing your community with a safe, trustworthy and reliable service. Now that we offer our service to the entire country, we go to great lengths to ensure that it reflects the service you would receive at one of our pharmacies.
Integrity
As providers of primary healthcare in the community, we are strongly bound to our profession's code of ethics. We put patient safety first and will always look to help you first. We are here to provide you with an extension of the care and support you would receive in our community pharmacy, not sell you packs of medication.
---
Company Information
Expresspharmacy.co.uk is managed and run by Carecamp Ltd, a company incorporated in England and Wales under company number 03093979
Registered Office
17 Church Road, W3 8PU, London, UK Tel 0208 123 0703 Email help@expresspharmacy.co.uk
How we are regulated
General Pharmaceutical Council (GPhC)
Carecamp Ltd (Trading as "Express Pharmacy") is registered with the General Pharmaceutical Council with number 1041390.
The Superintendent Pharmacist is Damanjeet Singh Bhamra, GPhC Number  2073524.
For more information or to view our registration information, please visit the General Pharmaceutical Council website.
Medicines and Healthcare products Regulatory Agency (MHRA)
Carecamp Ltd (Trading as "Express Pharmacy") is registered with the MHRA to sell prescription medication.
Please click on the logo to view our registration information.
For more details, please contact MHRA
MHRA, 151 Buckingham Palace Road, London SW1W 9SZ
Email info@mhra.gsi.gov.uk Tel 020 3080 6844
MHRA Register http://medicine-seller-register.mhra.gov.uk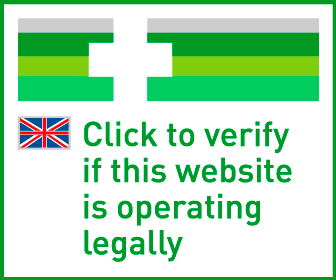 Our practice started in 2009.
We now have a group of six NHS linked high street outlets in London.
Each has a qualified Pharmacist who prescribes and dispenses medicines and treatment and is available for consultation online if need be.
Many online pharmacies are not allowed to do this.
If they only have a 'distance selling' license they do not have an NHS contract.
It's that simple.
Currently, Express Pharmacy are providing NHS approved medication for over 50,000 patients.
Working for you.
Making our practice perfect.